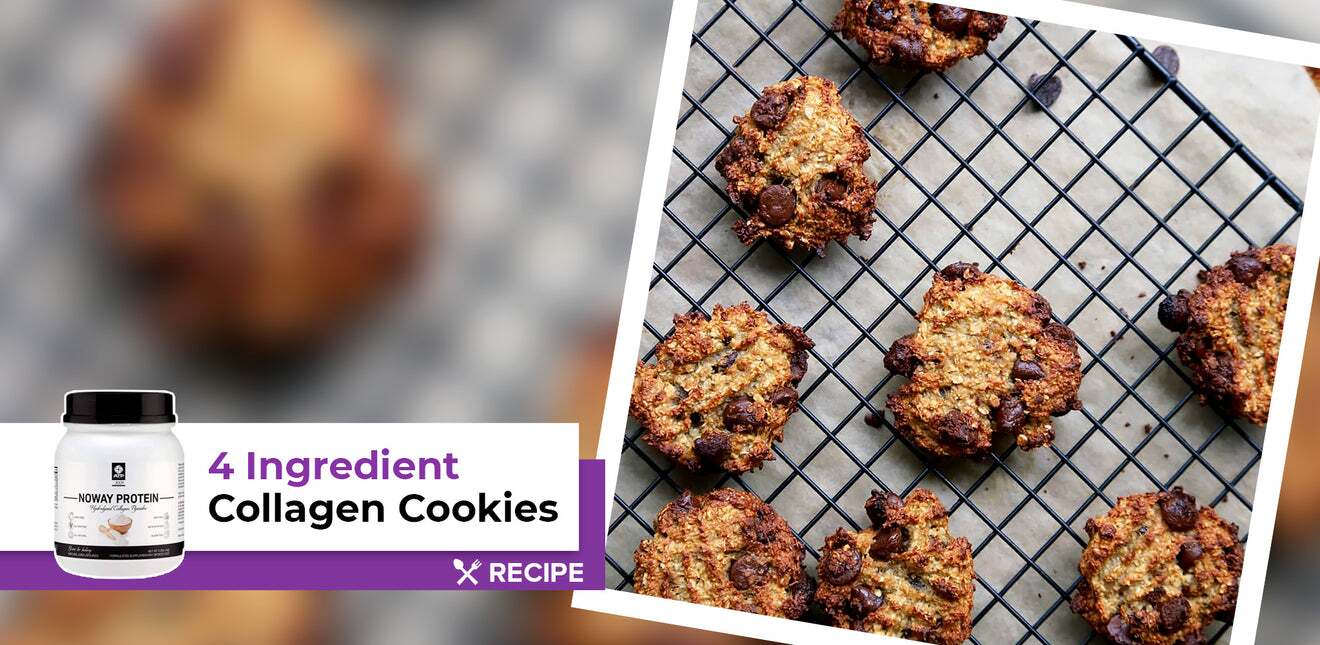 ---
When it comes to snacks, it seems like there's no middle ground between nutritious and delicious. The choice is between tasty but full of sugar (and who knows what else) or good for you but ...lacking in taste, to say the least.
Thus, we wanted something we could all munch on and feel good about. Check out this 4 Ingredient Collagen Cookies Recipe! These are low-sugar, high protein collagen cookies made 4 ingredients (yes, you've read that right!) for a sweet and healthy treat. The added collagen can also boost your hard-earned muscle gain and fat loss results, so you can look like a snack while you snack.
INGREDIENTS
​- 1 x large banana, mashed
- 1 cup oats
- 1 scoop
Noway Unflavoured
- ⅓ cup choc chips
METHOD
1. ​Preheat the oven to 180C. Line a baking tray with baking paper.
2. In a large mixing bowl combine, banana, oats and
Noway
. Add chocolate chips and stir well.
3. Spoon 1 tbs size balls of mixture onto the baking tray. Push each down with a fork to form a cookie.
4. Bake for 15-20 minutes or until golden. Allow to cool on the tray for 5 minutes before transferring to a wire rack. Store in an airtight container once cool. Enjoy!
---
← Older Post Newer Post →