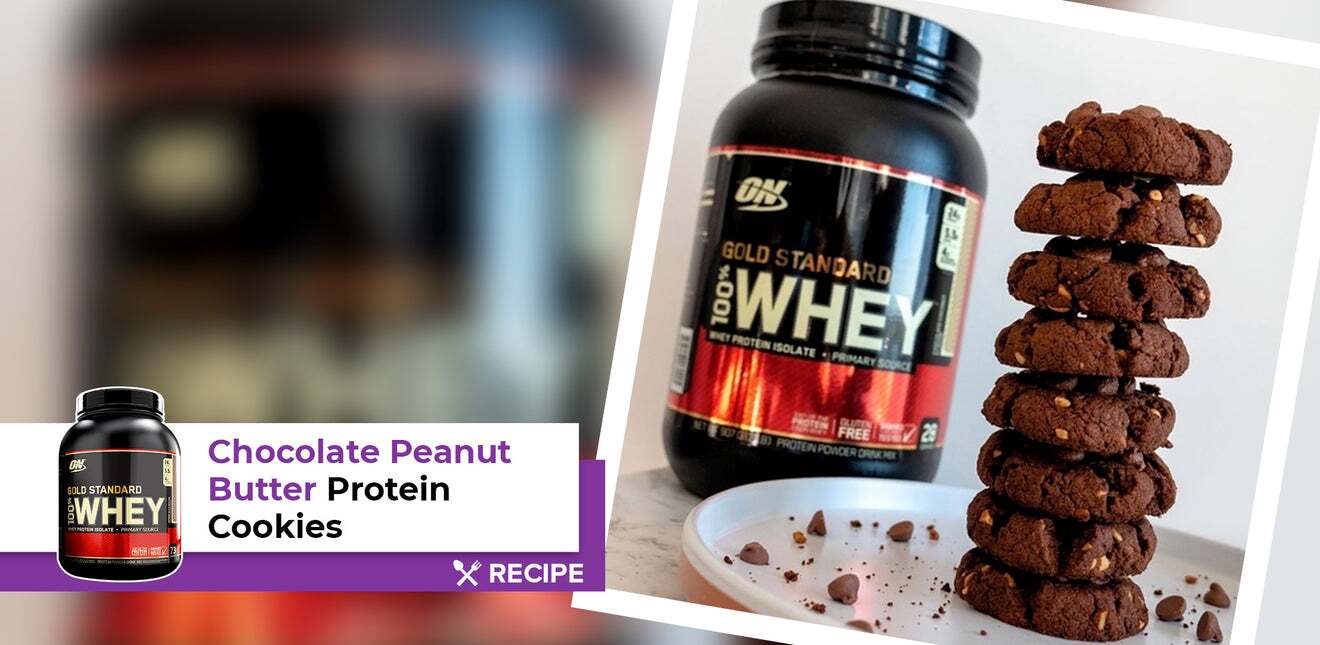 ---
Cookies are just the perfect snack to share while sitting around with your family and friends. The only catch is that these cookies are packed with extra calories that you really don't want to add to your diet plan.
The great news is, there's an easy way to turn these unhealthy treats into healthier goodies and bump up their nutritional value! When you are craving a whoopsie but still want to make a lean choice, these Chocolate Peanut Butter Protein Cookies are the perfect solution.
This recipe is super easy to make and only calls for 6 ingredients. Tried this couple of times and can't get enough!
Ingredients:
250g peanut butter, net wet peanut butter (if dry need to add 2 tbsp coconut oil)⠀
100g coconut palm sugar (1/2 cup)⠀
125g
Optimum Nutrition Gold Standard Whey protein powder
(1/2 cup)⠀
15g cocoa powder⠀
2 eggs⠀
Mini choc chips⠀
⠀
Method:
1. Preheat oven to 180 degrees.⠀
2. Mix everything together, should look like cookie dough.⠀
3. Roll decent-sized spoon in palm into a ball. Flatten and place on the baking sheet.⠀
4. Put choc chips on top.⠀
5. Bake 10-12 minutes.⠀
6. Cool for 15 minutes. Enjoy!
---
← Older Post Newer Post →