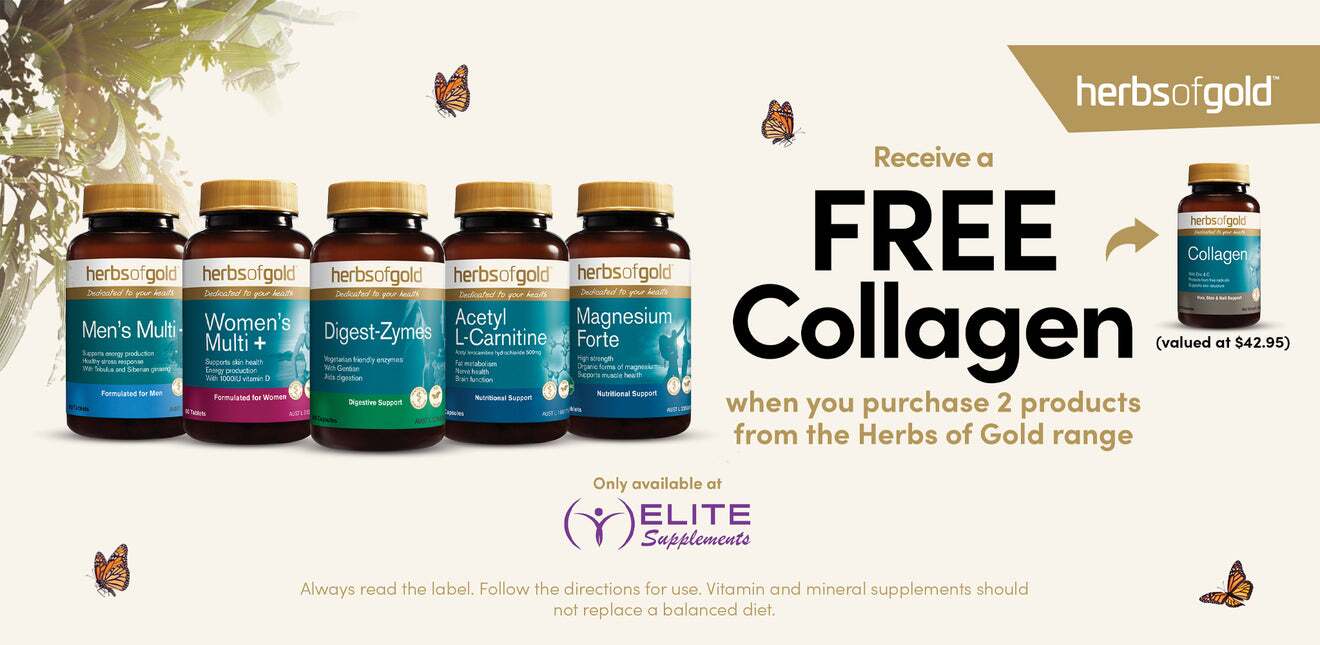 Collagen For Skin Health
Posted in All by Elite Supps
---
While you may not think of skin as an organ, skin is in fact the largest organ in the body, covering on average an amazing 20 square feet. Skin is made up of water, proteins and fat, with one of the main structural proteins being
collagen
, which is responsible for skin's strength and elasticity.
Collagen can also be found in abundance in bones, joints, tendons and ligaments, as well as in hair and nails. When the body makes collagen, it combines the amino acids you get from eating protein-rich foods, with other important nutrients such as vitamin C and zinc.
Sadly, collagen production decreases as we age, with other lifestyle factors such as too much sun and eating too many refined carbohydrates also impacting the body's ability to produce collagen.
Collagen intake can be improved by increasing foods high in collagen
such as bone broth, or animal products such as meat, fish and eggs,
or you can consider enhancing your diet with a
collagen supplement
.
Herbs of Gold
have available two high-quality
collagen supplements
to support healthy collagen formation and connective tissue structure in the body.
Collagen Forte
provides a high-strength dose of 5500mg of bovine collagen per serve, where
Collagen Gold
contains 2500mg of high-quality, easily absorbed collagen peptides derived from type I fish collagen per serve. Each collagen is available in a delicious berry-flavoured powder that has been naturally sweetened with thaumatin and contains antioxidant-rich superfoods. Superfoods provide natural vitamin C to support healthy collagen formation and connective tissue structure, and Guava leaf is a rich source of zinc, important for its role in the maintenance of normal hair, nails, skin structure and wound healing when part of a healthy diet involving a variety of foods.
Take advantage of this amazing deal from Herbs Of Gold

purchase 2 products from the Herbs Of Gold range - Get a Free Collagen


---
← Older Post Newer Post →