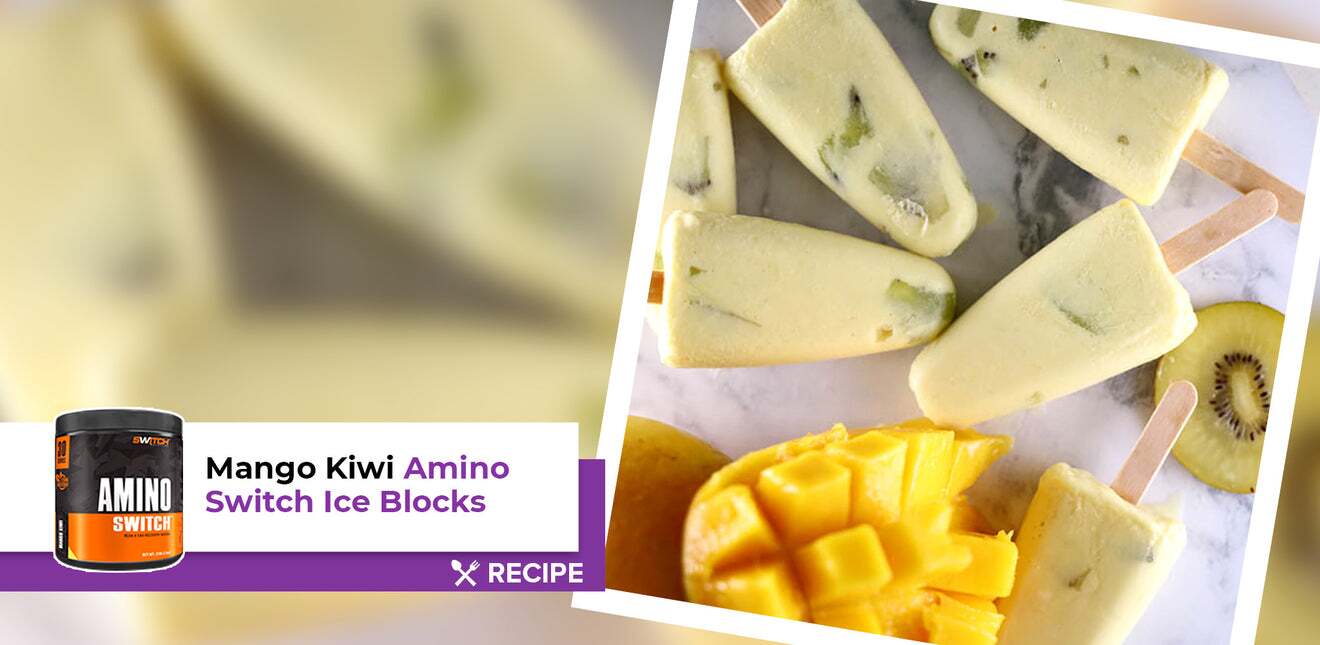 ---
These BCAA popsicles are delicious, refreshing, literally no calories, no sugars or carbs and full of benefits. And because of its added essential amino acids, it can help build your muscles and fight fatigue.
Imagine how great this recovery snack will be in summer post workout after you have just completed a hot and sweaty session. This snack could also be used as a cold treat or a good turn to option when those sugar cravings hit.

INGREDIENTS
Plus, Ice-Block Moulds

Optional:
Finely chopped Mango
Finely chopped Kiwifruit

METHOD
1. Combine Amino Switch and Coconut Milk into a shaker and shake well.
2. Pour into ice-block moulds and insert finely chopped fruit (optional) into each mould.
3. Place in freezer and enjoy once frozen.
---
← Older Post Newer Post →