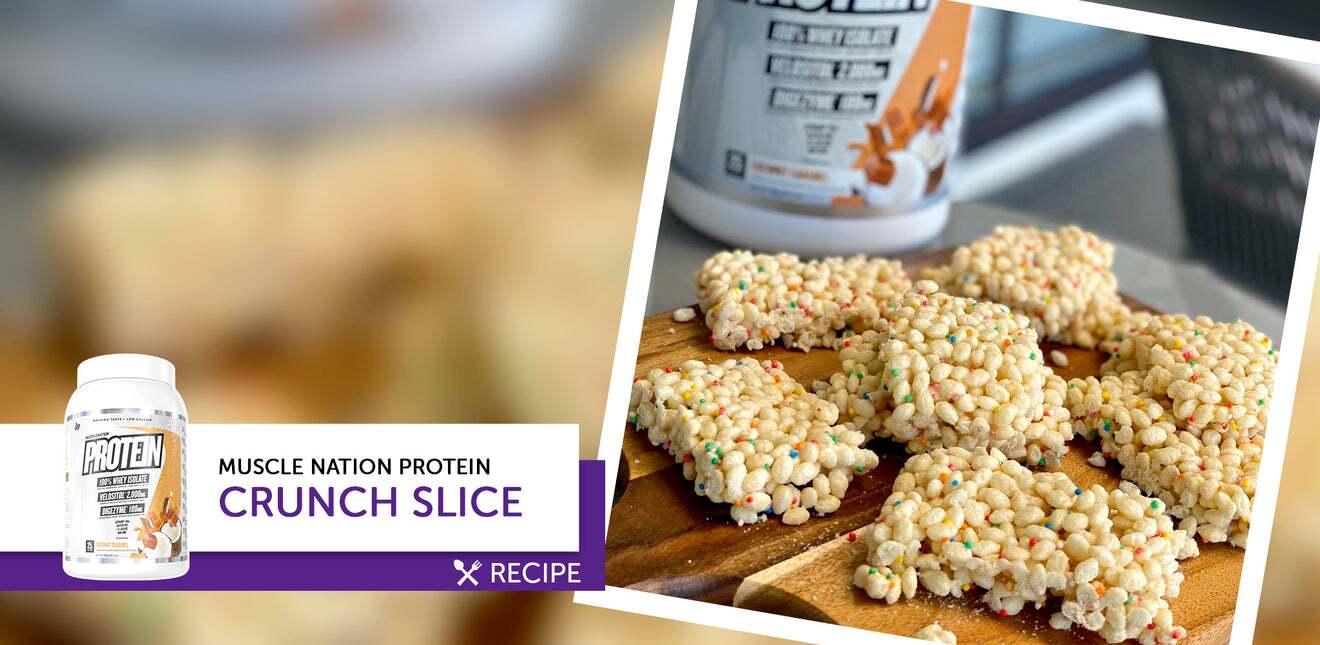 ---
An easy recipe for homemade no bake crunch protein bars! A crispy, crunchy protein bar with just 5 ingredients. The ultimate healthy snack and post workout fuel.

INGREDIENTS:
90g Freedom Rice Puffs
70g Rice Malt Syrup (can use honey instead)
1 tsp Vanilla Essence
1 tbsp Sprinkles (can use choc sprinkles or choc chips)
METHOD:
1. Line rectangle baking tin with baking paper
2. Place all ingredients in a bowl and mix with wooden spoon
3. Pour mixture into a lined baking tin and press down until flat and even all around
4. Chill in fridge for one hour
5. Remove from tin and slice into squares

You can store the slices in an airtight container in the fridge. Enjoy!
---
← Older Post Newer Post →