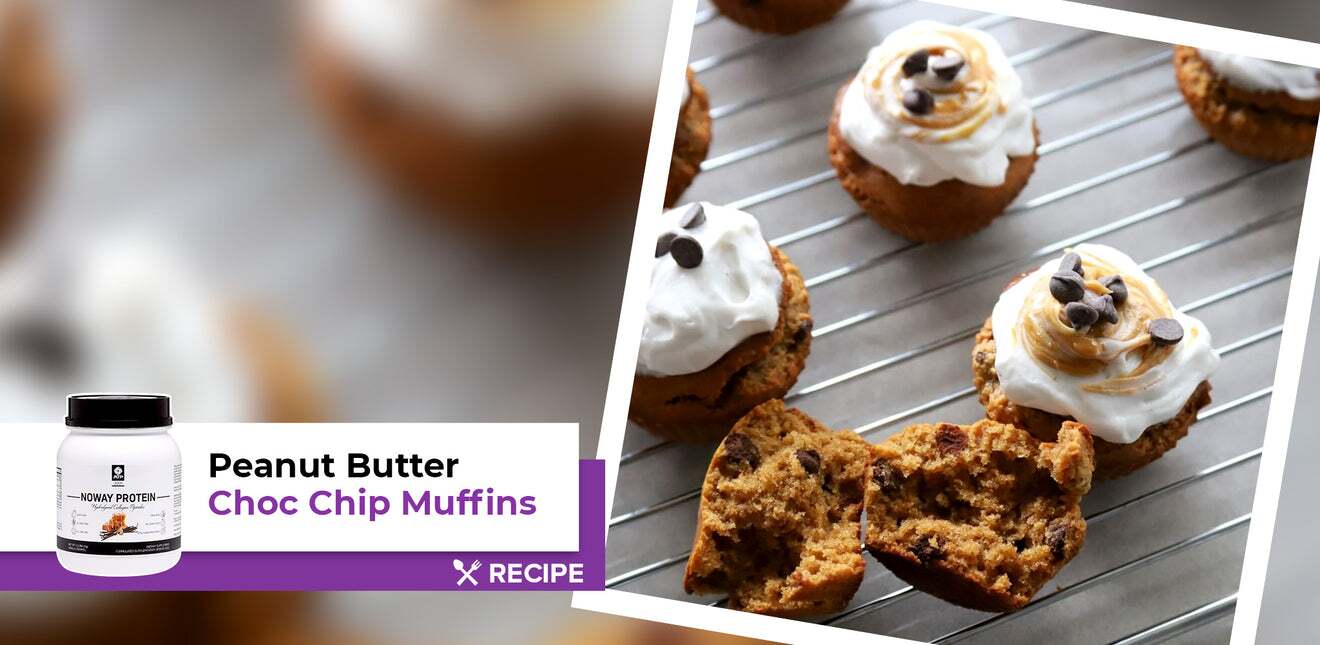 ---
What if you can indulge yourself on a sweet treat, without the guilt?
You've read that right! Now, you can satisfy your sweet tooth, and not worry about ruining your diet. These Peanut Butter Choc Chip Muffins are a perfect treat for when you fancy something a little naughty, but nice. I assure you, you will want to make these!
What you'll need:
1 cup almond meal
⅓ cup coconut sugar
2 scoops
Noway Unflavoured
1 tsp cinnamon
1 tsp baking powder
Pinch of salt
2 eggs
¼ cup almond milk
½ cup natural peanut butter, smooth
1 tsp vanilla extract
50g choc chips or dark chocolate chopped
Method:
1. Preheat oven to 180C. Line/grease muffin tin.
2. In a large bowl combine almond meal, coconut sugar, Noway, cinnamon, baking powder, and salt.
3. In a separate bowl whisk eggs and almond milk together, add vanilla extract and peanut butter, combine until smooth and creamy.
4. Pour wet ingredients into dry mixture and stir well. Add chocolate and stir through.
5. Scoop ¼ cup of mixture into each muffin hole.
6. Bake for approximately 15-20 minutes or until golden and cooked through.
Optional: Drizzle with extra peanut butter and coconut frosting.
These muffins are a great way to reward yourself with something sweet, while also helping your gains. With the added protein, you'll have energy without the crash from pure sugar. Now you won't miss out on any festivities, without having to start at the beginning with your diet. Dig in!
---
← Older Post Newer Post →