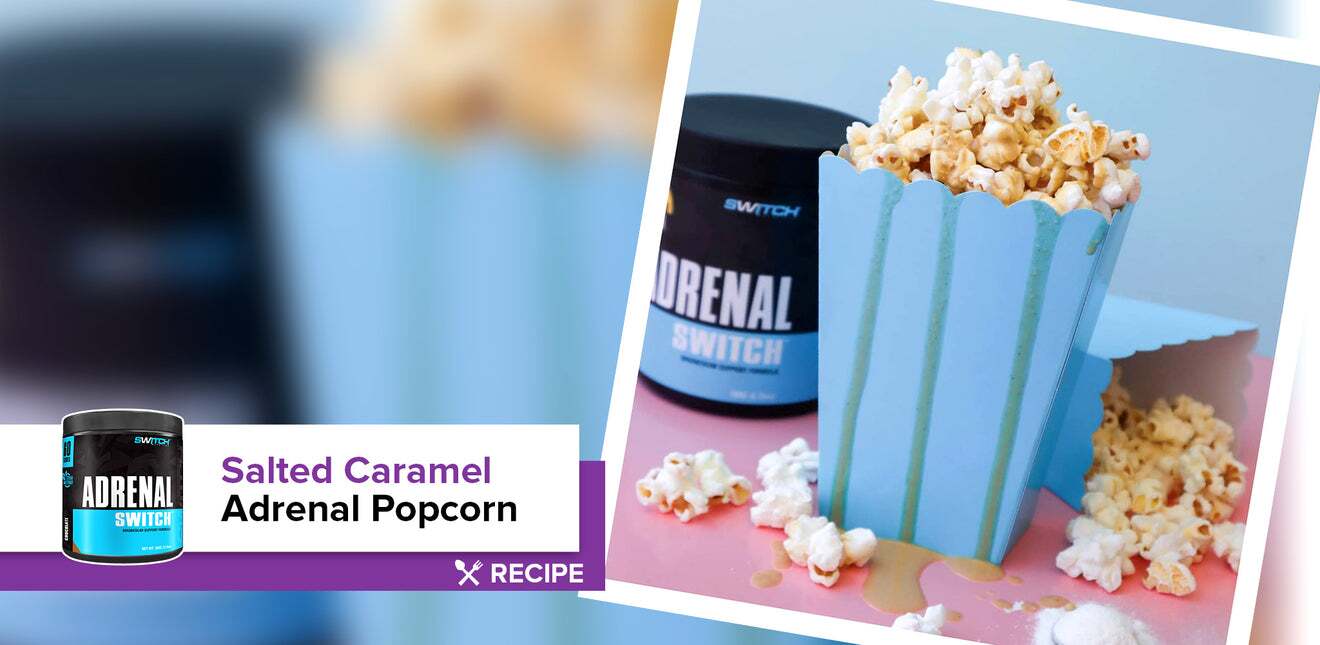 ---
Adrenal + Netflix? Sounds like a great combo, right?
This Salted Caramel Popcorn Recipe is possibly one of my favorite snacks of all time! It's crispy, coated in homemade caramel, easy to make, guilt-free and has the perfect sweet/salty balance, thanks to Adrenal Switch Salted Caramel. I haven't met one person who doesn't love this salted caramel corn recipe because it's both healthy and delicious!

It is also perfect as a companion for watching movies or just eat as it is a snack.
If you are feeling stressed or down or just too tired after a long day at work? Adrenal Switch is perfect for people suffering from stress, anxiety, hypertension, mood disorder, or adrenal fatigue.

Here's a delicious way to get your Adrenal Switch in! Salted Caramel Adrenal Popcorn. 
INGREDIENTS for a Super yummy salted caramel sauce for your popcorn!
METHOD: 

1. Pop popcorn kernels using air popper into a large bowl. (Popcorn kernels are super easy to find. You can generally find them at your local supermarket) After you air pop the popcorn and make your caramel sauce on the stove. 
2. In a small saucepan add Cashew butter, 1 scoop of Adrenal Switch Salted Caramel, and coconut oil over medium heat. Bring to boil for 2-3 minutes. Remove from heat and let it cool for 2 minutes. It needs to stop boiling before you pour it on the popcorn. 
3. Pour caramel mixture over popcorn and stir to coat evenly.
4. Serve and enjoy! 
Perfect Netflix combo! :)
---
← Older Post Newer Post →