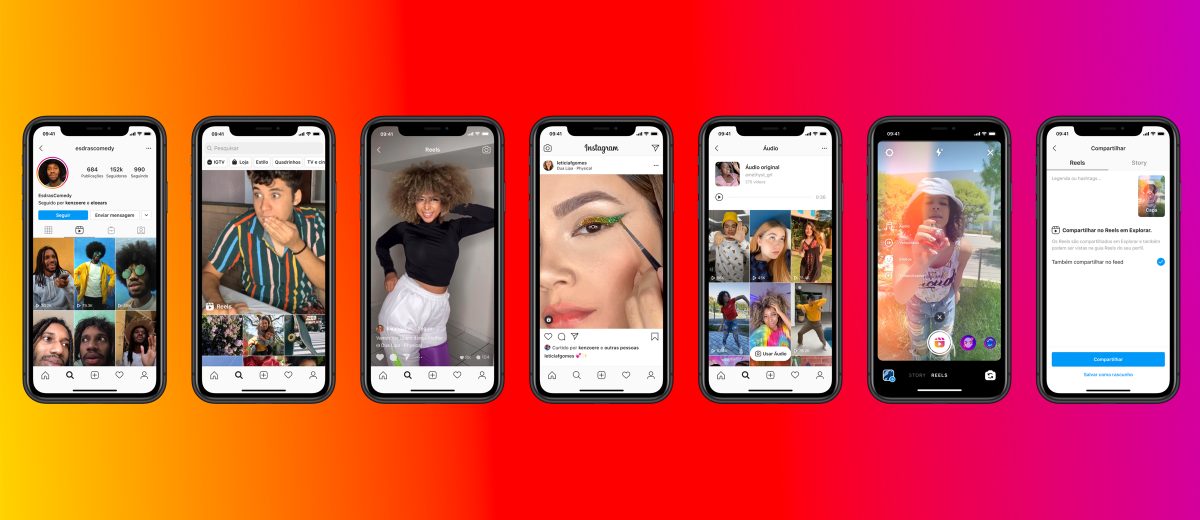 How to create engaging Reel Video?
Posted in Influencers Guide by Glorija Affiliate Manager
---
The newest addition to Instagram abilities is their Tik-Tok version - 15 seconds video called Reels.
If you want to maximize your audience engagement it is essential to start doing Reels.
Your Elite family decided to help you get in the game with few tips on how to create Reels and what kind of videos should get the best results.
Never done a Reel video before? 
Here are some tips on where to find them and how to post your first Reel ever:
Swipe right on your main Instagram feed, that should open your camera. On the bottom of the screen - you can choose Live, Story and Reels. Click Reels.

You will see on your screen all settings possible for editing your video - time, music, speed, effects, filters. Click on any feature you want to be applied to your video before recording.

Push the icon for recording and record in parts or all video in once. You can also choose a video from your gallery.

Press the right arrow when you are done with recording. In the next screen you can edit your video, add stickers, gifs, text…

Use hashtags to increase your reach and engagement. 

If you are happy with your masterpiece, press the right arrow again to publish the video.
Where will your followers see the published Reel?
Your published Reel will be on the main feed of your followers IG page and in the Tab for Reels on your Instagram page.
If you create engaging content and your video gets views, you can easily end up in the Explore section of Instagram which is an amazing way of getting new followers.
What to publish?
This is probably the biggest concern when it comes to Reels video. To be engaging, the video must be: SHORT, FUN & INTERESTING.
We bring you a few ideas which are proven to be engaging to audiences like yours.


Show a transformation: BEFORE & AFTER:

You can create a mini video story on your personal transformation if you have pictures/videos of your previous looks. 

As an extra tip, try to create a story around this Reel: show your transformation and announce that in the upcoming Reels you will show transformation of your clients, people you've helped, friends…





Show what you eat:

Is there a person in this world who doesn't love exploring new recipes? And especially if they are yummy? Show speed up healthy meals you eat everyday which helps you stay in amazing form. Did you know that more than 40000 people in Australia monthly search for vegetarian meals on Google. Mix something up with your Elite Supps and show your cooking skills! Here is one idea for your Reel :)





Show exercise DOS and DON'TS:

As a fitness person, your audience knows that you have knowledge in workouts. Why not show it on a Reel video?

Reels is an amazing feature for this. You can split your video into 3 parts for exercise. In the first one: introduce an exercise; next one: show how not to do it; last one: show proper way of doing it. Add amazing music for working out or express yourself verbally to your audience. Whatever you prefer more!





Make people laugh:

I don't know about you, but the most videos I'm interested in are the funny ones. I love seeing people dancing silly, doing funny things… Feel free to show your flaws, your talents or anything you want through funny videos, you will be surprised how many people support this kind of content.






Show your favourite products:

We know how much you adore your supps from Elite. And since we are gifting you every month with new ones - you followers probably want to see which one you like most! With Reels show many of your fav products in a short amount of time and let people decide which one is the best for them!
WE WISH YOU HAPPY REELING!
---
← Older Post Newer Post →