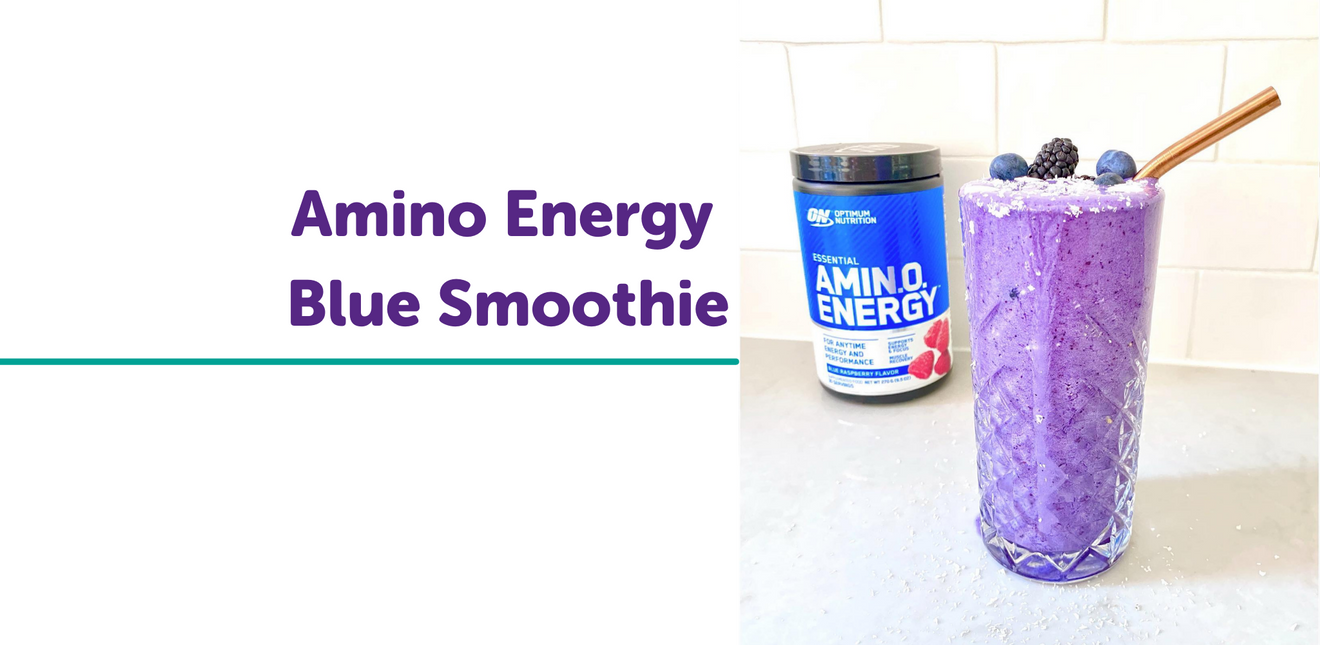 ---
Are you looking for the ideal pre workout smoothie? This recipe is ideal for getting you up and going in the morning, and ready to get into the gym and working. With this much energy, the hard part will be leaving the gym!
---
Are you a fan of Amino Energy by Optimum Nutrition? We know we are! And for good reason - it is packed with nutrition that you need for a killer workout, plus energy needed to give it your all. But the best thing about ON Amino Energy? The amazing range of flavours! It is truly one of the best tasting energy drinks available! 
That's why we are so excited to share this recipe from our girl Vanessa Genevieve 💜 It combines all the best energy and recovery of an Amino Energy drink, with the added goodness and nourishment of a hearty morning smoothie. 
The frozen fruit in this smoothie make it deliciously sweet and satisfying, and give it enough substance to keep you fuelled though your workout, or replenish after sweating it out in the gym. 
Ingredients
2 scoops of

Optimum Nutrition

 Amino Energy Powder (Blue Raspberry Flavour)

1 small frozen banana

1/2 cup frozen blueberries

1 cup unsweetened almond milk

1 cup ice
Method 
This part is easy! Blend all the ingredients until smooth, top with a few extra berries and (now this is the most important part) enjoy! We recommend drinking this about 30 minutes before your workout for an amazing sesh!
Macros for smoothie
Calories:
179 
Protein:
3g
Fat:
4g
Carbs:
34g
The best thing about this recipe is that it has more calories and nutrition than an amino energy can. That makes it even better for muscle recovery, or to fuel a workout without excessive caffeine. 
You can also try variations using your favourite Amino Energy flavour. We recommend trying frozen raspberries with Watermelon flavour ❤️ 
For a limited time when you buy two tubs of Amino Energy you get 10% off, plus a free Optimum Nutrition blender bottle 😍 
Make sure you follow Vanessa on Instagram for recipe inspiration, workout tips, or just to drool over her delicious food photos!  
---
← Older Post Newer Post →