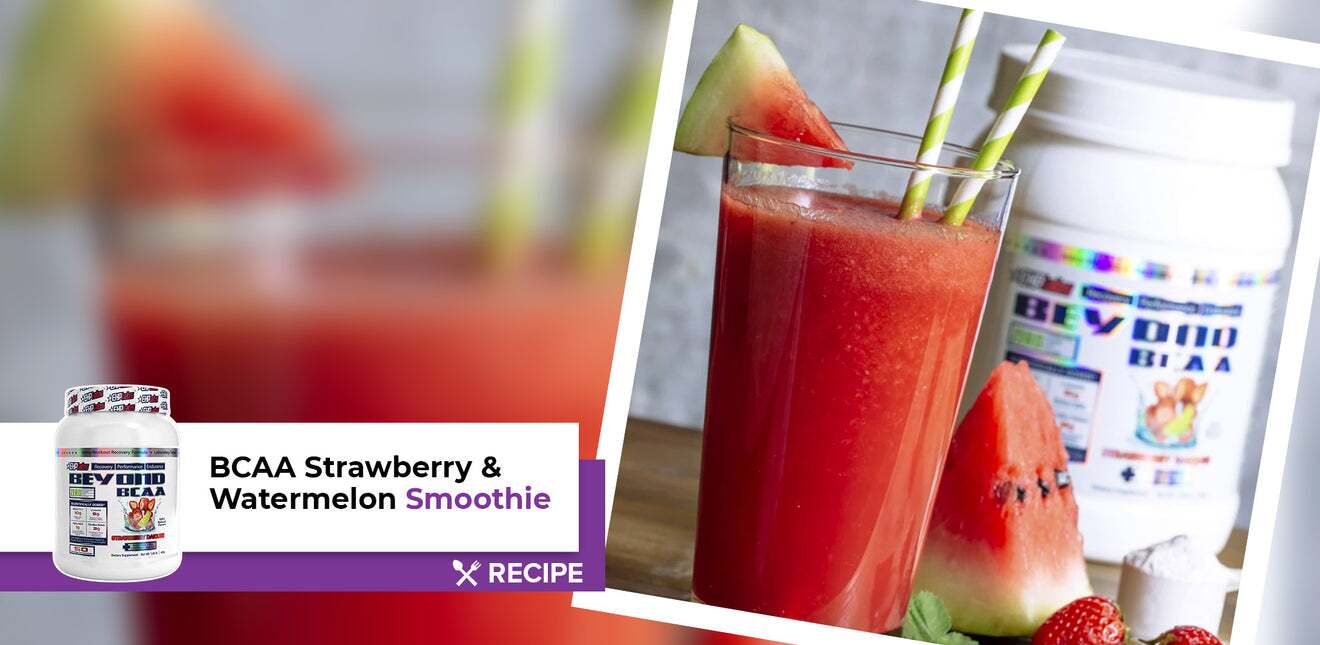 BCAA Strawberry & Watermelon Smoothie
Posted in All by Elite Supps
---
Add some fresh strawberries to the mix and you'll get a refreshing Strawberry & Watermelon Smoothie packed with antioxidants. Plus, the added Beyond BCAA in Strawberry Daiquiri supports muscular endurance, limits muscle tissue breakdown and helps reduce lactic acid build-up and muscle soreness!
You can make this for breakfast, an afternoon snack, or a late-night treat.
INGREDIENTS
1/2 cup water
1 scoop
Beyond BCAA in Strawberry Daiquiri
1 cup chopped watermelon
1/2 cup strawberries
1/2 cup ice cubes
METHOD
1. In a blender place the water and
BCAA strawberry daiquiri
and pulse a few times. Add the watermelon, strawberries and ice cubes.
2. Blend until smooth. Serve immediately.
Enjoy!
---
← Older Post Newer Post →