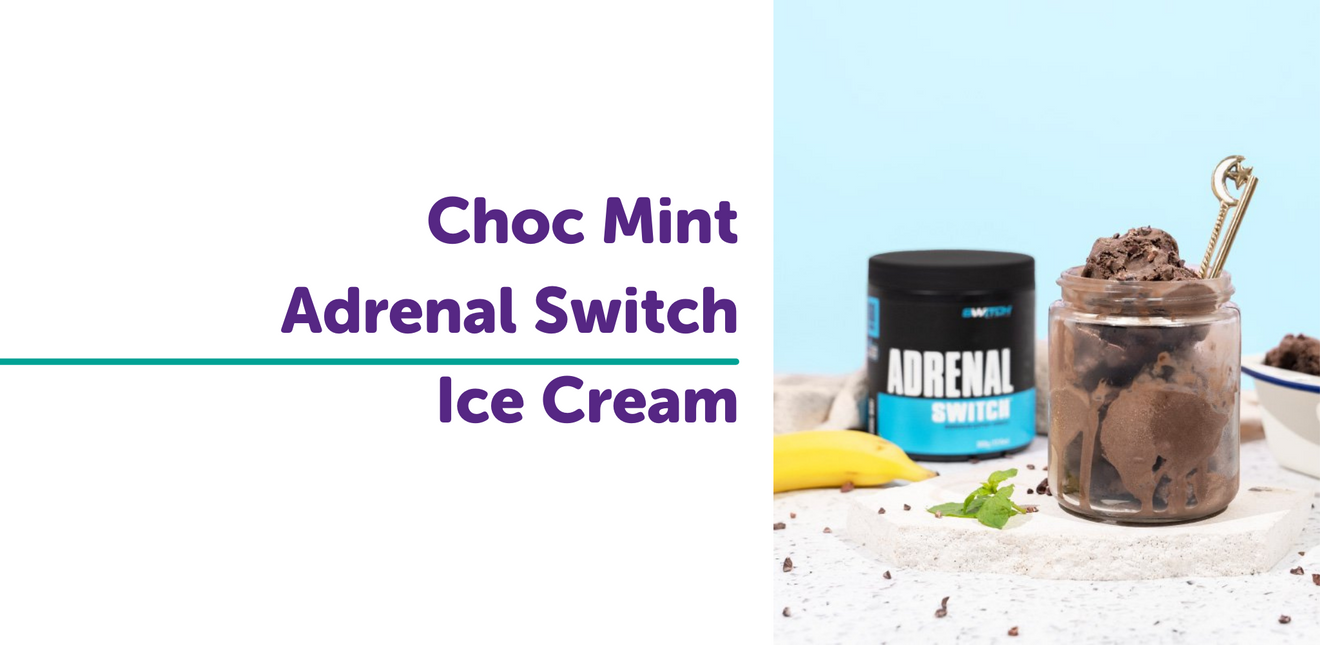 ---
Adrenal Switch is the perfect wind down beverage if your goal is a good night's sleep. It has the perfect blend of ingredients to help with relaxation and muscle recovery, making it ideal if you have a busy and active lifestyle and have trouble switching off. That's why we love this healthy ice cream recipe - it is packed with the goodness of bananas and the extra nourishment of Adrenal Switch. And best of all - it's easy to make! 
Ingredients
7 large bananas
1 cup unsweetened coconut milk
3 serves Adrenal Switch Choc Mint
1/3 cup dark chocolate chips or cacao nibs
Method
Blend all ingredients in a food processor or blender until thick and creamy
Pour into a square or rectangular dish and freeze until set 
Take ice cream out of the freezer approximately 30 minutes before eating 
This recipe would also work well with Adrenal Switch Chocolate and Adrenal Switch Mango Nectar. We would love to know if you have made this recipe, so make sure you tag us on Instagram and TikTok when you are cooking up a storm in the kitchen! 
Macros
Calories 331
Protein 5g
Carbs 65g
Fat 8g
Want to save time logging your calories? All our recipes can be logged directly through Myfitnesspal! This recipe can be found here. And one more thing - if you want 
If you would like to try Adrenal Switch without buying a whole tub, we have 5 serve sample packs available for just $19.90
---
← Older Post Newer Post →