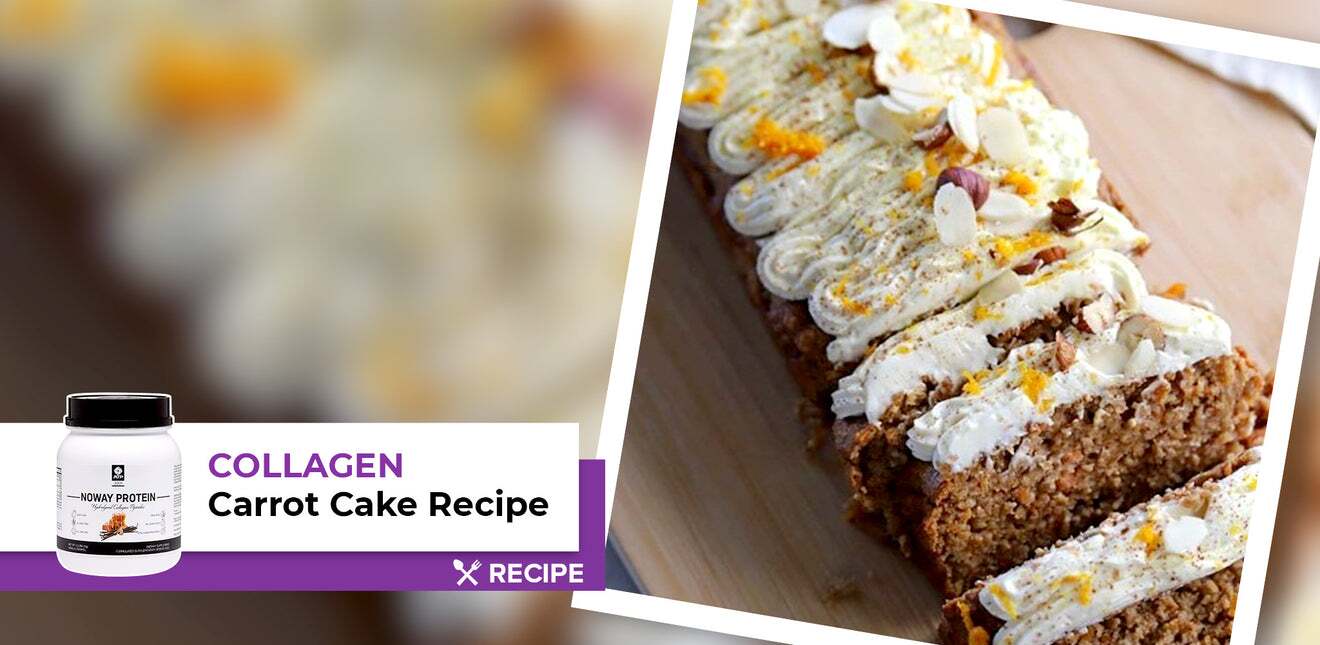 ---
How often do you get to eat cake? One might hope to answer "as often as I like!".
The good news is, we have a recipe that could solve our cake cravings! This collagen carrot cake is such a delicious and healthy dessert that you'd want to make it all year round. It's moist, and amazingly flavourful! Plus, with its added collagen, it can help boost muscle gain and weight loss. 
It's incredibly easy to make, so you wouldn't need those fussy piping techniques. Read on to know how simple it is to create this collagen carrot cake from scratch:
INGREDIENTS
1 cup almond meal
1 cup quick oats (or quinoa/rice flakes for gf)
¼ cup of coconut sugar
1 tsp cinnamon
1 tsp allspice
1 tsp baking powder
1 tbsp psyllium husk
2 scoops Noway Vanilla
Pinch of salt
2 eggs
½ cup milk of choice
2 tbs coconut oil, melted
1 large carrot, grated
*Whipped frosting
½ cup natural cream cheese
1 tbs maple syrup
*Dairy-free frosting alternative:
Whipped Coconut Frosting: ½ cup coconut thickened cream 1 tbs maple syrup 1 tsp vanilla extract
Whisk together until light and fluffy.
METHOD
1) Preheat the oven to 180C. Line a loaf tin with baking paper.
2) In a large mixing bowl add almond meal, oats, coconut sugar, Vanilla Noway, cinnamon, allspice, baking powder, and salt.
3) In a separate bowl, whisk eggs, milk, and coconut oil together. Add in grated carrot and combine well.
4) Pour wet ingredients into dry mixture and combine.
5) Transfer batter into the loaf tin and bake for 40-45 minutes or until golden on top.
6) In a small bowl, beat with an electric mixer the cream cheese and maple syrup for 1-2 minutes until light and fluffy.
7) Once the loaf is cooked through, remove from the oven and allow to rest in the tin for 5 minutes. Transfer to a wire rack to cool.
8) Once completely cool, spread frosting over loaf. Enjoy!
---
← Older Post Newer Post →