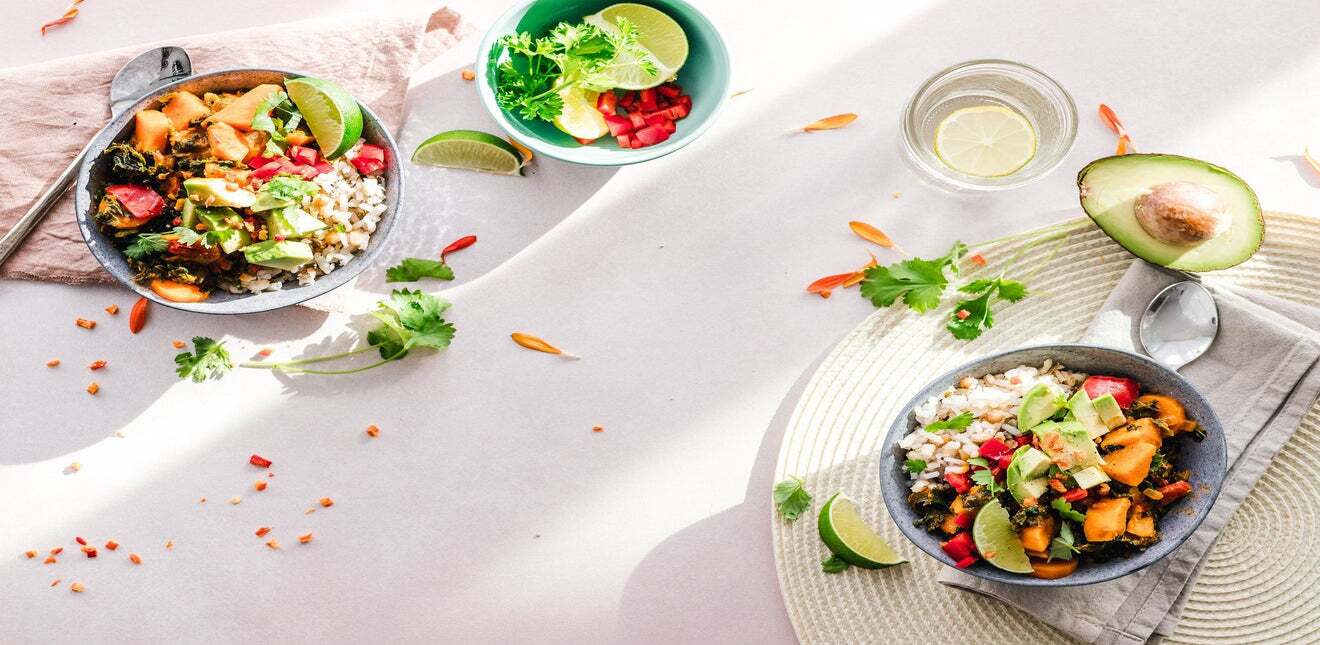 ---
If you have ever experienced anxiety, you know how much it can affect your everyday life. Your body is on high alert, and you can feel nervous or scared for no apparent reason. There are many ways to help manage your anxiety, from mindfulness to breathing exercises. But did you know that food can play a part in managing anxiety? In this article we dive deeper into what causes anxiety, and how your diet can help manage these causes. 
What causes anxiety?
The feeling of anxiety is caused when your brain notices something it perceives as danger. It sends signals to your body to get ready to react, leading to an elevated heart rate, tense muscles and quick breathing.  To put things simply, the feeling of anxiety developed to help keep us alive. Our brains are very good at sensing danger. Unfortunately in the modern world, this fight or flight response is not as helpful, and can leave us feeling stressed or anxious for no apparent reason. The good news is that we have modern approaches to dealing with our modern problem of anxiety. 
Can food affect anxiety?
If you have ever had more coffee than you are used to, you are well aware that food can cause anxiety! Other substances such as alcohol can also have anxiety inducing effects. This is because it affects your hydration and sleep, which in turn can trigger feelings of anxiety. They also change your levels of serotonin, meaning once the alcohol wears off, your anxiety can be even worse. We have bad news for sugar junkies too - refined sugars and carbs have a rollercoaster effect on your blood sugar. Which means - you guessed it - increased anxiety. It's not all bad news though, read on to find out which foods can help manage your anxiety. 
Can food help anxiety?
There are certain chemicals that make us feel happy and good, and some foods make it easier to produce those chemicals. The main chemicals you may be aware of include dopamine, serotonin and GABA. If you are deficient in these you are more likely to feel anxious, irritable and tired, so here are some foods for anxiety, to try to incorporate into your day which boosts chemical production and in turn supports you to feel less anxious.
What foods help with anxiety?
The best foods to help with anxiety are ones that support GABA production. These include: 
Fermented foods (kimchi, kombucha, sauerkraut)

Berries

Citrus fruits

Tea

Cocoa

Wine (in moderation)
Foods that support serotonin production will also help to ease anxiety. These include:
Eggs

Milk

Cheese

Tofu

Nuts and seeds
Combining these foods with complex carbohydrates such as rice, oatmeal or grain breads will further support production.
You can also incorporate foods that support dopamine production into your diet. This includes foods such as:
Dairy

Eggs

Fruits - especially bananas 

Nuts

Dark chocolate 
That's right - chocolate can help manage anxiety! That's the best news we've heard all day! 
Foods to eat to reduce anxiety
If you find yourself getting anxious a lot and you are not sure why, try swapping out some of your regular meals for these anxiety busting versions:
have a green tea with a handful of almonds or walnuts in the morning

Make one of your snacks through the day a banana or orange 

Include brown rice or beans with one of your main meals 

Snack on some dark chocolate 

Try a sweetener such as stevia instead of refined sugar
Making small simple changes and including some of these foods everyday is taking a step towards calming anxiety and increasing our happy chemicals.

If you want to really combat anxiety and stress, combine these foods with some of the best stress relief supplements. These are also known as anti-anxiety and cortisol reducing supplements! - @louisagiampaolo_dietetics
 
Switch Nutrition Adrenal Switch is your ultimate rest & recovery supplement. Utilising key ingredients designed to
Decreases stress
Provides deeper and better sleep
Enhance recovery
No artificial colours or sweetener (Vegan friendly)
Switch on recovery with the perfect combination of standardised Ashwagandha extract, highly bio-available Magnesium, Zinc, B6 and L-Theanine to regulate cortisol, increase strength and much more
The TGA approved, reformulated version of Cort-RX. 
Clinically researched
Reduces the symptoms of stress
Promotes the body adaptation to stress
Traditionally used in Western herbal medicine to increase refreshing sleep
ATP Science specifically formulated Adrenal RX to assist in the support of adrenal and brain function during times of physical and mental stress using high-quality herbs and clinically researched ingredients.

ORDER HERE!





Vitabolic
is your scientifically formulated full spectrum vitamin and multi-nutrient complex.
Reduces Stress
Boosts Immune System
Enhances Mood
This product is an all in one vitamin complex that helps elevates mood, reduces stress, recharges the adrenal system, boosts immune defenses and enhances natural energy and focus!

ORDER HERE!
---
← Older Post Newer Post →