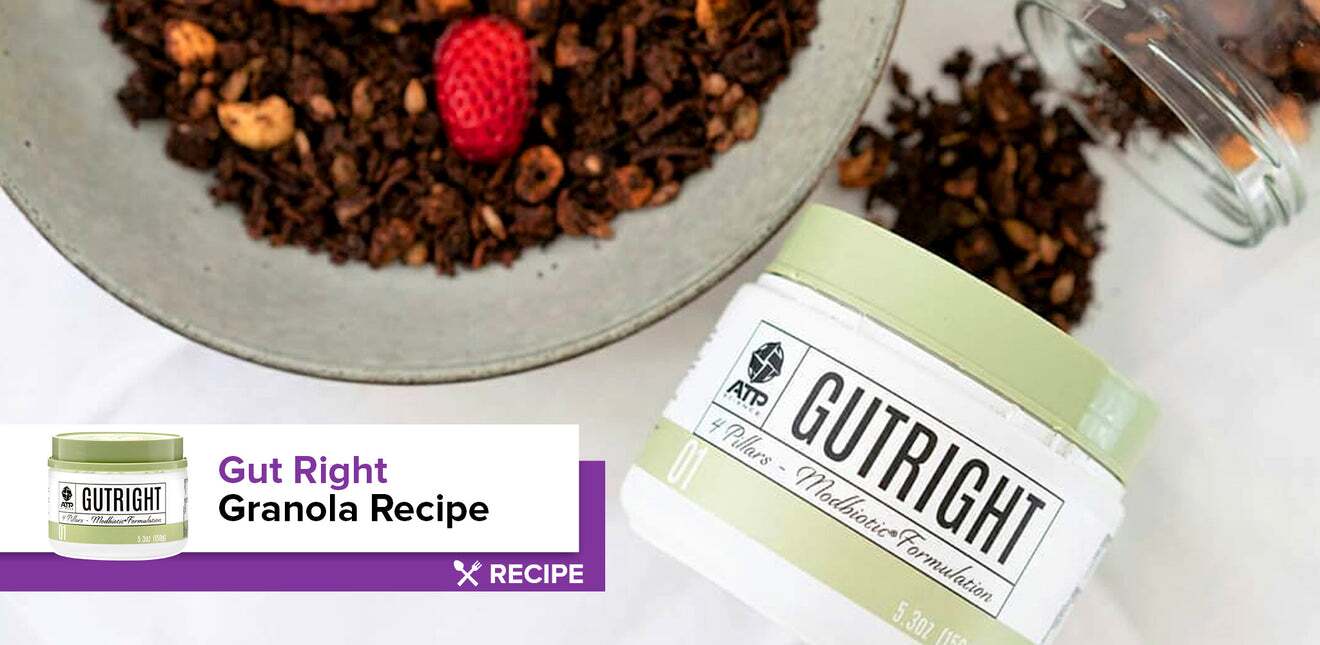 ---
Get your Gut Right Granola!
Another way you can incorporate ATP Science Gutright into your day with this yummy granola recipe - and as a bonus, it's also SC diet friendly - yay!
Serves: 10 
Prep: 5 minutes 
Cook: 25 minutes

Ingredients:
​1 cup of shredded coconut (90g). .

​1 cup mixed nuts and seeds, chopped (pecans 40g, cashews 60g, pepitas 20g and sunflower seeds 20g)

½ cup almond meal (60g).

4 scoops GutRight.

¼ cup cacao powder.

1 tsp cinnamon.

1 tsp vanilla extract.

¼ cup coconut oil, melted.

2 tbs honey.
Method:
Preheat oven to 180C, line a baking tray with baking paper.
In a large mixing bowl combine all dry ingredients together.
In a separate bowl mix together vanilla, coconut oil and honey. Add to dry ingredients and combine well.
Transfer mixture to a baking tray spread out evenly. Bake for 10 minutes then toss and bake for a further 5-10 minutes.
Allow cooling on a tray.
Store in an airtight container in the pantry for up to 7 days.
Tip: Add to your favourite yogurt or milk for a delicious breakfast or enjoy on its own as a delicious snack.
---
← Older Post Newer Post →