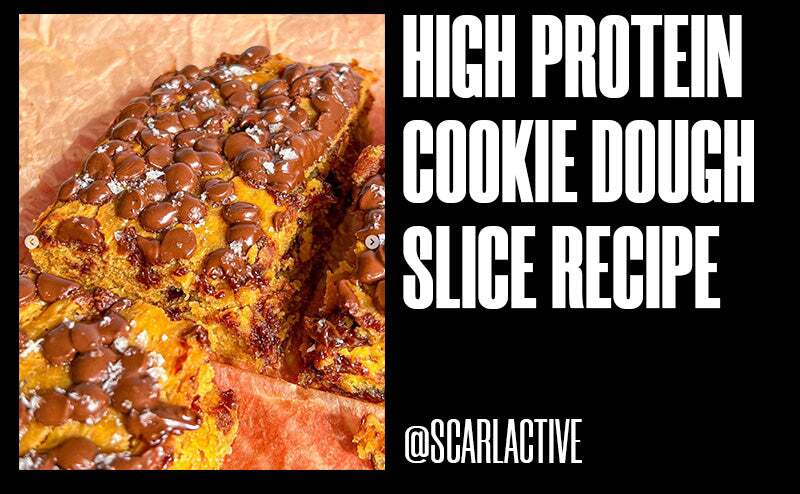 ---
@Scarlactive has worked her magic to create the tastiest high protein cookie dough slice to satisfy those cravings
---
Since the creation of the humble cookie there has been one question that has plagued the mind of mankind - what is it about cookie dough that makes it so much better raw than cooked?
Cookie dough is the ultimate heart warming treat. Nothing can beat the memories (and the taste) of licking the mixing bowl clean. Thankfully our girl Scarlett (@scarlactive) has created the ULTIMATE cookie dough slice that is thick, moist, and full of protein! 
Scarlett used tasty Macro Mike Cookie Dough protein for this recipe. You can check it out here!
Recipe serves 4
Ingredients:
1 can chickpeas, drained
100 mL almond milk
60g honey
1 tsp baking powder
0.5 tsp salt
90g Macro Mike cookie dough protein
60g peanut butter
80g choc chips
Method:
Blend the chickpeas and almond milk together. Empty in a bowl.
Mix in all the ingredients except the chocolate chips. Mix well.
Fold in 50g of the choc chips. Press into lined baking tray.
Sprinkle 30g of chocolate chips on top and cook for 30 mins in 180 degree oven
Enjoy it hot!
Check out Scarlett's original post here!
---
← Older Post Newer Post →