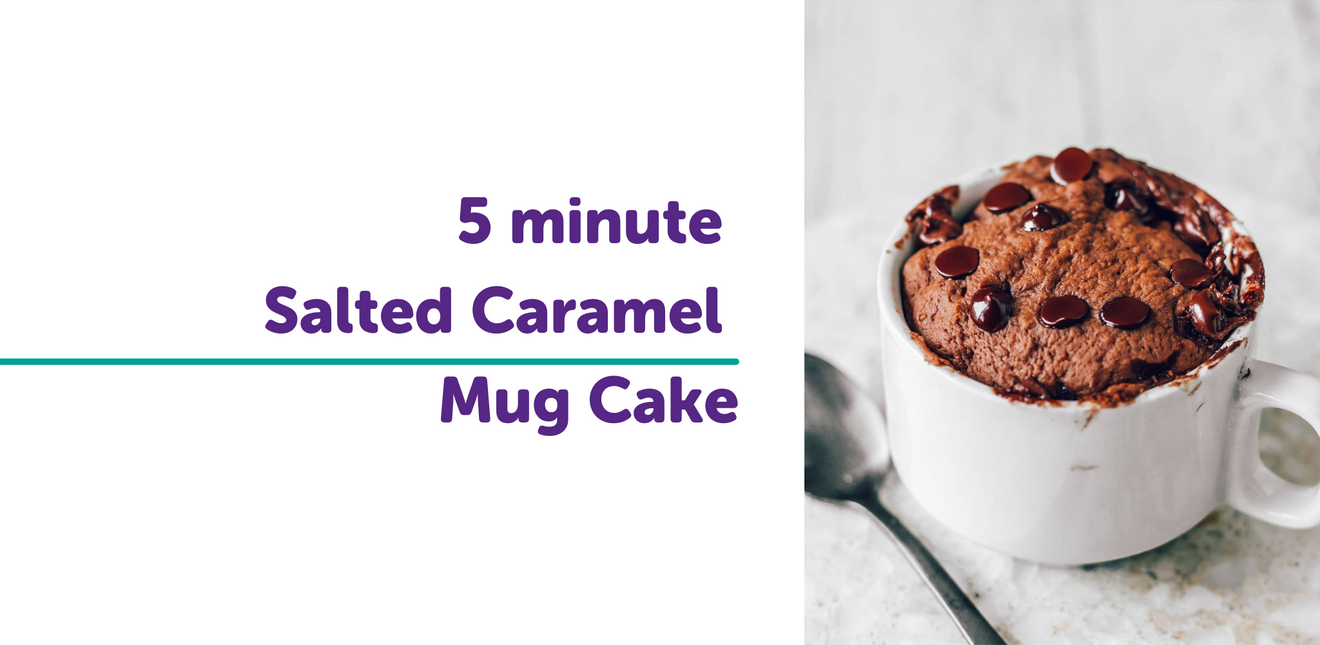 5 Minute Salted Caramel Mug Cake
Posted in All by Donnelle Brooks
---
 It's no secret - we love a sweet treat! But what happens if you want to satisfy a craving without having a whole batch of brownies laying around the house to tempt you? We have the perfect solution! This single serve mug cake can be whipped up in five minutes, and is made of a healthy blend of protein and natural ingredients. Absolute life saver! 
Ingredients 
2.5 tbsp plain GF flour
1.5 tbsp

 

Tropeaka Lean Protein Salted Caramel
1/2 tbsp

 Cacao powder

1/2 tsp baking powder
1/4 cup oat milk (or your favourite non-dairy option)
1 tbsp maple syrup
1 tbsp coconut oil (can sub for 1 tbsp nut butter for oil-free)
A sprinkle of vegan choc chips (optional)
Method
Add the flour, protein, cacao and baking powder into a bowl (or directly into your mug if it's big enough). Mix well.
Add in the milk, maple syrup and oil and mix until smooth.
Transfer into a mug and top with chocolate chips.
Microwave for 1m 30s until risen and cooked through. Note: cooking time can be between 1-2min depending on your microwave.
Allow to cool slightly before enjoying!
The best thing about this mug cake is you can swap out any flavour of Tropeaka's lean protein, or use your favourite plant based protein powder. This may affect the macros below - but it will still be a delicious single serve treat! If you get busy in the kitchen with this recipe make sure you tag us on Instagram - we love to see the healthy treats our Elite Supps team cook up! 
Macros
Calories 433
Protein 19g
Carbs 46g
Fat 20g
We've even done the work for you, so you can log this recipe quickly and easily on Myfitnesspal. 
If you love healthy and natural products that support your busy lifestyle, make sure you head over and check out our range of Tropeaka supplements. Their lean vegan protein is one of the few plant based proteins on the market with a complete amino acid profile - which is so important for health and fitness. You know what else we love? Their powdered coconut water! So convenient as a smoothie booster!
---
← Older Post Newer Post →