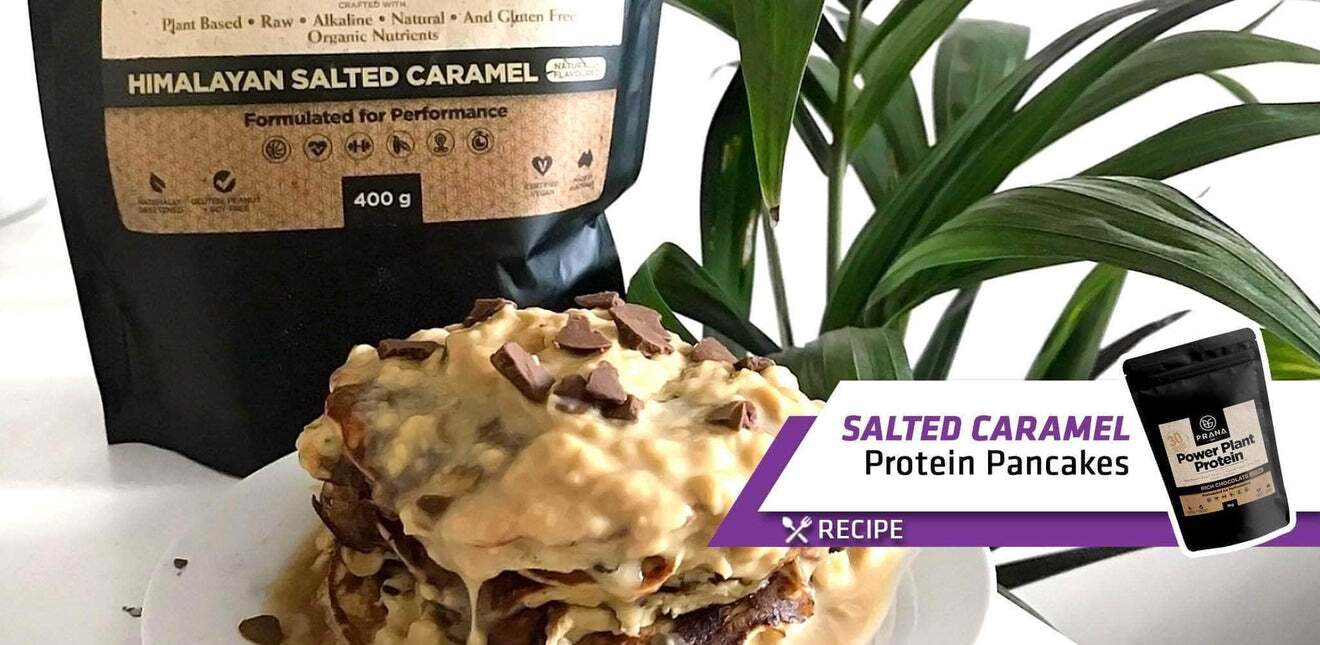 ---
Maybe most of you had experimented with a lot of different versions of protein pancakes with the use of different protein products. But this particular recipe really caught our attention. We have used Prana On Power Plant Protein for this as it gives such an amazing texture - they are light and fluffy with a natural sweet flavour.
If you need a healthy, nutritious, delicious, and guilt-free way to enjoy your pancakes tomorrow morning, or just looking for a pancake upgrade? Well, you've come to the right place! Here it is :)
This recipe is super simple and easy to make not to mention it's also really healthy and only contains 4 ingredients!
Serves: 2 people 
Ingredients:
2 Bananas
2 Eggs
1 Egg White
1 scoop Prana Plant Protein Salted Caramel
25g Sweet William Dairy Free Chocolate (can also use Loving Earth)
Nutritional Info (per serve)
Calories: 338
P: 26g C: 48g F: 9g



Method:
1. Slice your banana into a bowl and add eggs/egg whites.
2. Using a fork mash the banana combining the eggs and banana until most of the banana chunks are gone.
3. Stir through 1/2 a scoop of protein powder into the mixture. You don't want to add too much otherwise your pancakes may become rubbery and dry.
5. Optional: Add some of the dairy free chocolate to your mixture.
4. In a large saucepan spray or drizzle coconut oil (or oil of choice) and heat over medium heat.
5. Spoon mixture into pan and cook for 2-3 minutes until golden and flip.
6. Repeat for the remaining mixture.
7. Whilst the pancakes are cooking mix the remaining protein powder with a dash of water (be careful not to add too much) and mix so that it forms a thick liquid.
8. Once the pancakes are finished drizzle the protein icing and remaining chocolate on top and serve!


Special Credits to Elite Supps Athlete @misscourtneyday for this Amazing Recipe 
---
← Older Post Newer Post →