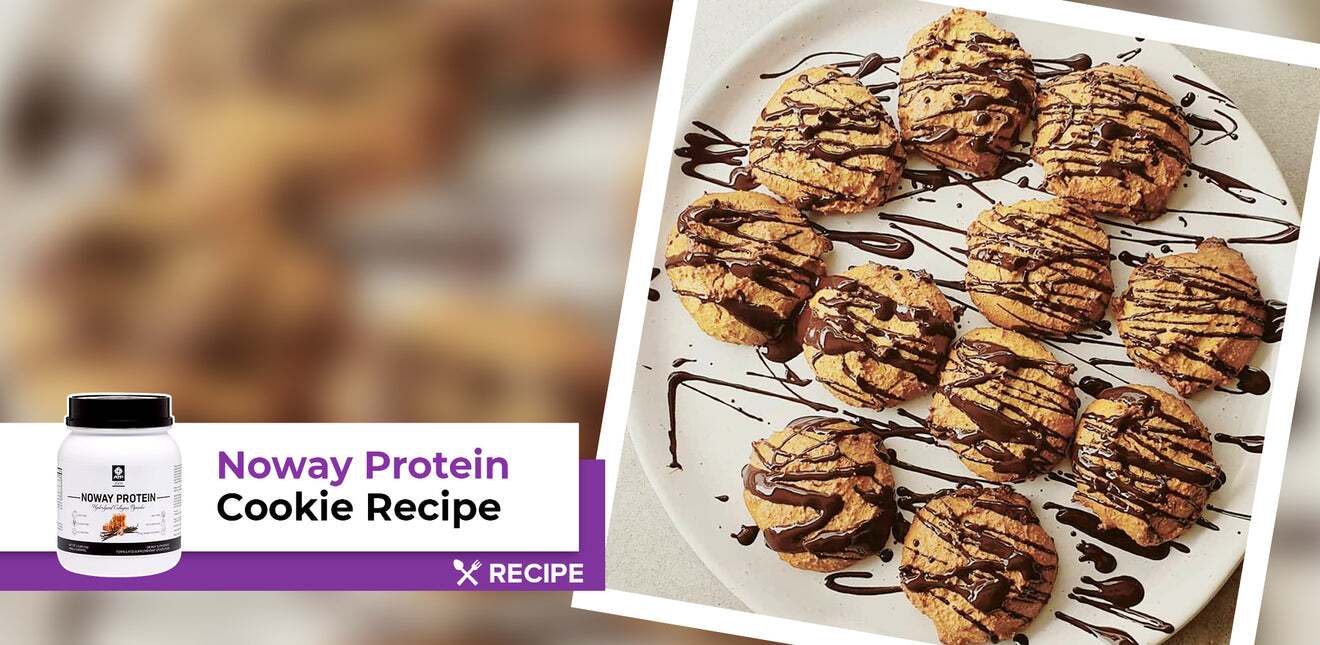 ---
Everybody loves a good cookie, and this recipe hits the spot! It uses collagen protein powder which helps build muscle, strength and is great for joints. You can now amp up your daily protein intake with a couple of these.
INGREDIENTS
¾ cup almond meal
¾ cup buckwheat flour
1 scoop
Noway Unflavoured (or preferred flavour)
Pinch of salt
1 x egg
2 tbs coconut oil, melted
3 tbs maple syrup
1 tsp vanilla extract
40g dark chocolate, melted (for decorating)
METHOD
1) Preheat oven to 180C. Line a baking tray with baking paper.
2) Place all dry ingredients into a large mixing bowl and stir together.
3) In a separate bowl whisk eggs, coconut oil, maple syrup, and vanilla together.
4) Pour wet ingredients into dry and combine well.
5) Spoon 1 tbs of mixture into a ball and flatten on a baking tray, repeat with remaining mixture.
6) Bake for 15 minutes or until golden.
7) Allow to cool on the tray for 5 minutes, then transfer to a wire rack to cool.
8) Drizzle or dip each cookie into the chocolate and preferred toppings if desired.
Enjoy!
---
← Older Post Newer Post →