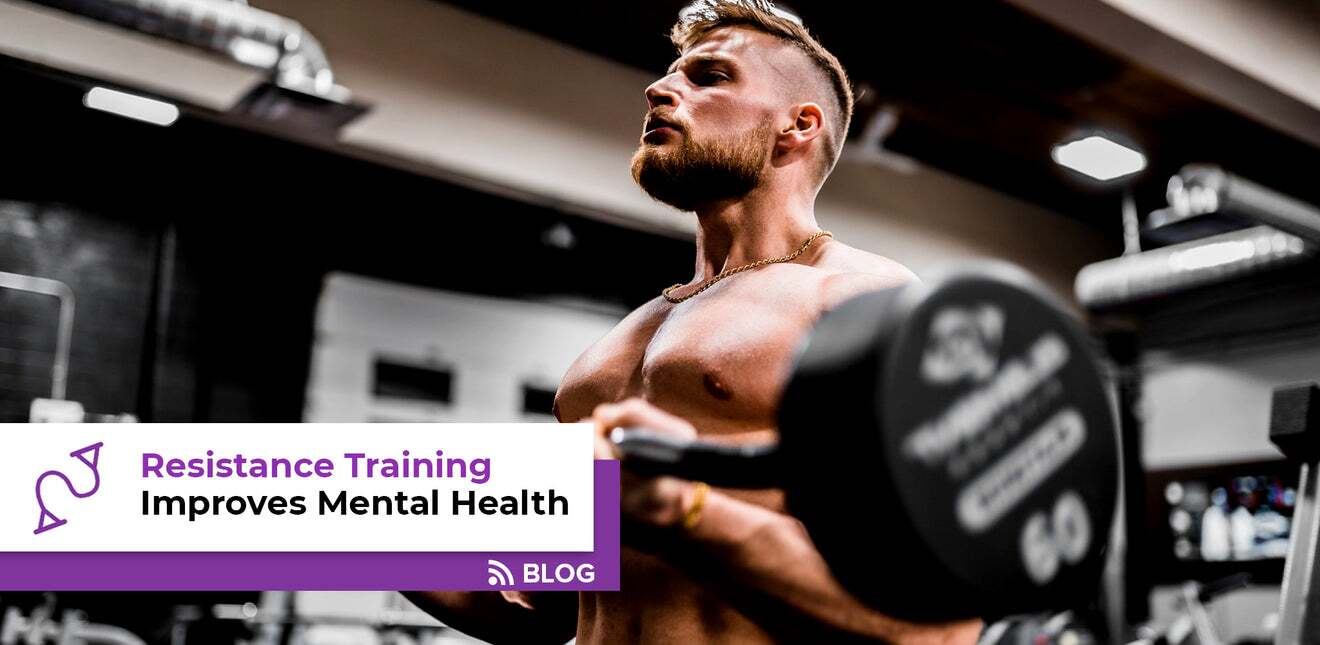 Resistance Training Improves Mental Health
Posted in All by Elite Supps
---
You almost certainly already know that exercise is good for your body. But did you know that it also helps with your mental health? 

Rates of anxiety and depression keep on increasing. This "modern life" that we're currently living in - those fast-food diets, overworking and lack of sleep, inactivity – all contribute to this state.

When was the last time you went for a morning run or a trip to the gym, and felt really good after?

Studies show that physical exercise, especially resistance training like strength training and weight lifting significantly reduce symptoms of depression. This is because exercise stimulates the body's productions of endorphins, which are our natural feel-good hormones.

In fact, a study published in June 2018 issue of JAMA Psychiatry examined the effects of resistance training on depression symptoms in 33 randomized clinical trials involving 1,877 people. They found that people who performed resistance training reported a significant reduction symptoms like low mood, loss of interest in activities, and feelings of worthlessness, compared with those who did not do the said exercise.

In addition, resistance training offers many physical benefits such as increased stamina, stronger bones, and reduces the risk of illnesses like heart disease, high blood pressure, diabetes, and obesity. Aside from resistance training, other forms of physical activity, such as cardio and yoga, may also help with depression. Other benefits that you can reap from exercise are:

Sharper memory and concentration. Endorphins help you concentrate and sharpen your memory. Exercise can also help with the growth of new brain cells, preventing age-related memory loss.

Boosts confidence and self-esteem. Regular exercise can foster your sense of self-worth. By making this a habit, you will feel great about your appearance, boosting your self-esteem.

Improves sleep. Resistance training, and other forms of exercises as well, changes sleep patterns for the better and promote better sleep.

More energy. Exercising raises the levels of endorphins in your body, which serve to not only improve your mood, but also gives you an increase in energy level.

Stronger resilience and immune system. Exercise help us cope whenever we face difficulties in our lives. It can also boost your immune system, and reduce stress.

Surely, lifting weights alone may not be enough to completely wipe out depressive symptoms. It is also not easy to find the urge and motivation to exercise if you're already undergoing an emotional disorder. The key is to start small. Set small goals – clean the house, walk the dog, wash the car, a 15-minute walk – and build up from there.
Having said that, you may take a pre-workout supplement like DIABLO V2! This could help you elevate your mood and improve your concentration. In addition, equip yourself with resistance bands, which are ideal for warming up, hip and leg shaping, and strength training. Not to mention, they are colorful and fun to use! Types of resistance bands are:

• Elite Wear Fabric Resistance Bands
• Elite Wear Latex Resistance Bands
• Activate Resistance Bands
Once you're ready, you can start with resistance training, which can be a very powerful tool for improving mental health.
---
← Older Post Newer Post →