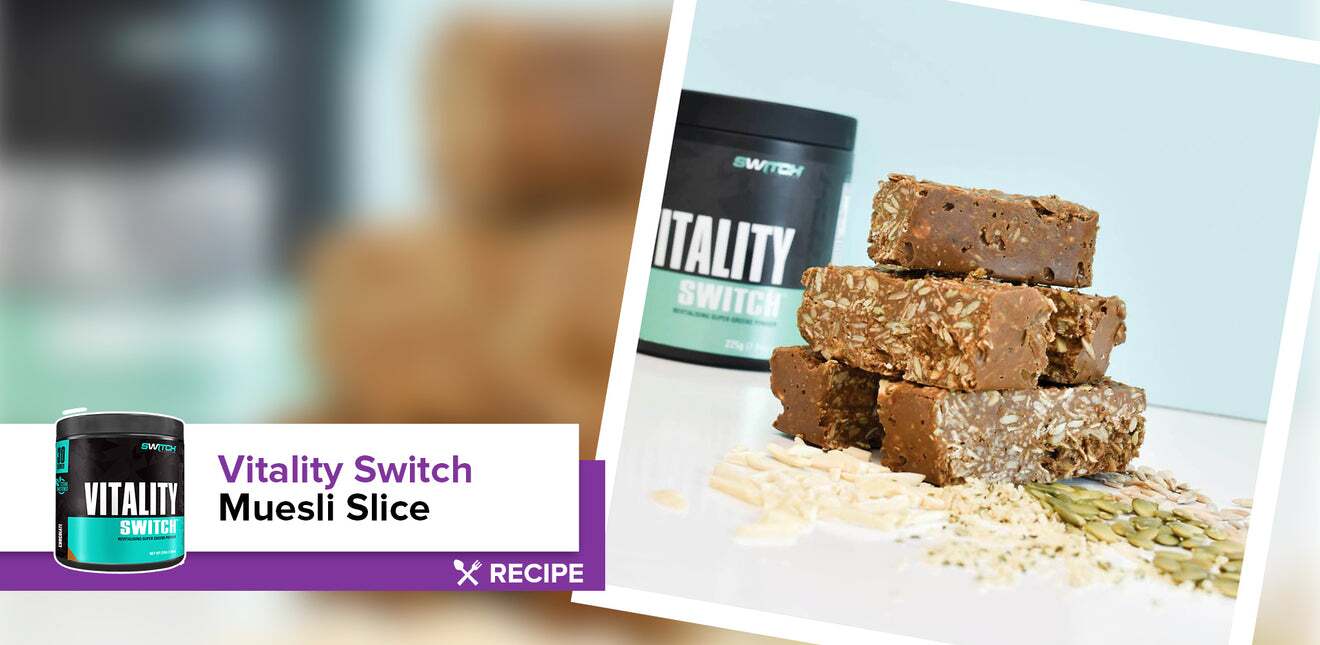 ---
QUICK & EASY BREKKIE IDEA!
​This VITALITY Switch Muesli Slice is, in simple terms.... AMAZING!
​A great pre-workout snack, mid afternoon treat or easy on-the-go breakfast.
​
​Ingredients:
​1 cup Rolled Oats

​1/2 cup Shredded Coconut

​1/2 cup Slivered Almonds

​1/4 cup Pepitas

1/4 cup Sunflower Seeds

​2 tbsp Hemp Seeds

​1 tbsp Chia Seeds

​1/2 cup Chocolate Chips (optional)

​2 scoops Vitality Switch - Matcha Mint

​1 cup Nut Butter

​1/4 cup Cacao Butter
​
​Method:

​1. Combine all dry ingredients in a large bowl.
2. In a small pot melt Cocao Butter over a low heat then stir through Nut Butter.
3. Add butter mixture to dry ingredients a mix well.
4. Press into 8x8 slice tin or similar then refrigerate until firm.
5. Cut into bars and enjoy!
---
← Older Post Newer Post →